Do Business In Collingwood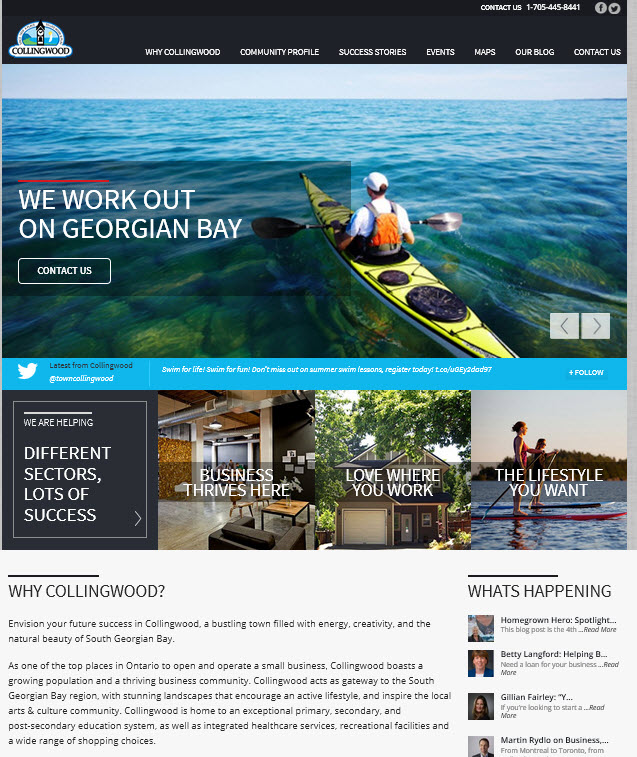 Collingwood is one of the top places in Ontario to own or operate a business. And why not? It's a vibrant community with a wide demographic, growing population and an unmatched lifestyle.
There's a new website put up by the Business Development Centre that will tell you more. Check it out here.