Beautiful Joe: another reason to love MEAFORD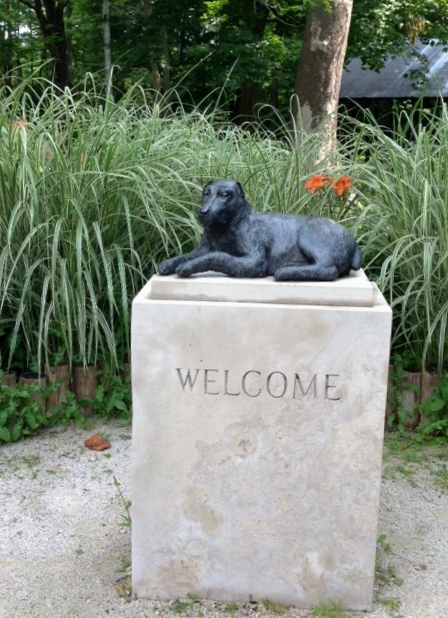 Meaford is one of the gems of our Southern Georgian Bay area, with it's beautiful waterfront and friendly main street.  Another claim to fame is Beautiful Joe, a famous dog who lived in Meaford in the late 19th century.
Joe was an abused dog, who was beaten to near death by his cruel owner.  A kindly neighbour rescued him, and he began his life anew with a loving family in Meaford.  Beautiful Joe's story was published by a relative of the family who saved the medium brown dog, and it was written from the dog's point of view, as an autobiography.  The author, Marshall Saunders, won critical acclaim for writing in this autobiographical style in the manner of another famous novel of the day, Black Beauty.   The novel, Beautiful Joe, was one of the first Canadian books in history to sell over a million copies, and by the late 1930s had reportedly sold over 7 million copies worldwide.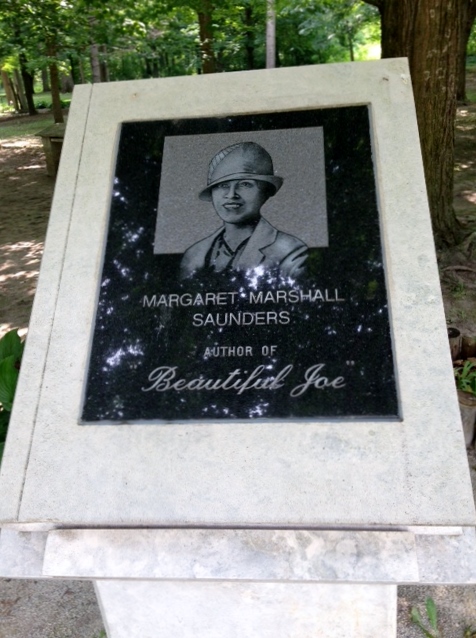 The novel's namesake and hero, Beautiful Joe, went on to make rescues of his own, and his town has honoured him with a statue, a plaque and a park named after him.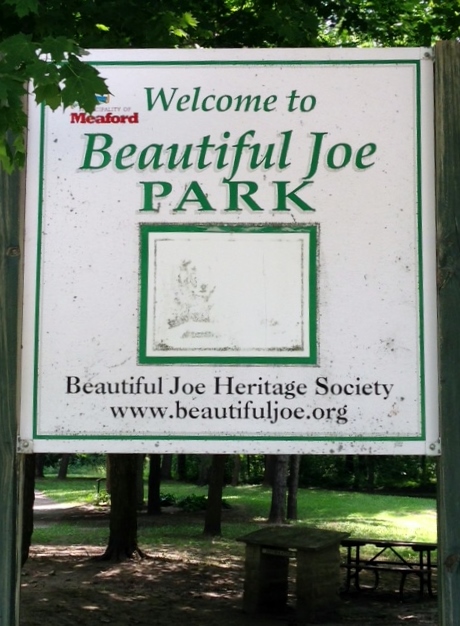 Read the digitized version of the novel Beautiful Joe here.  Next time you visit beautiful Meaford, be sure to take a moment to visit Beautiful Joe Park, 162 Edwin Street, Meaford.