Tax Assessed Value Versus Market Value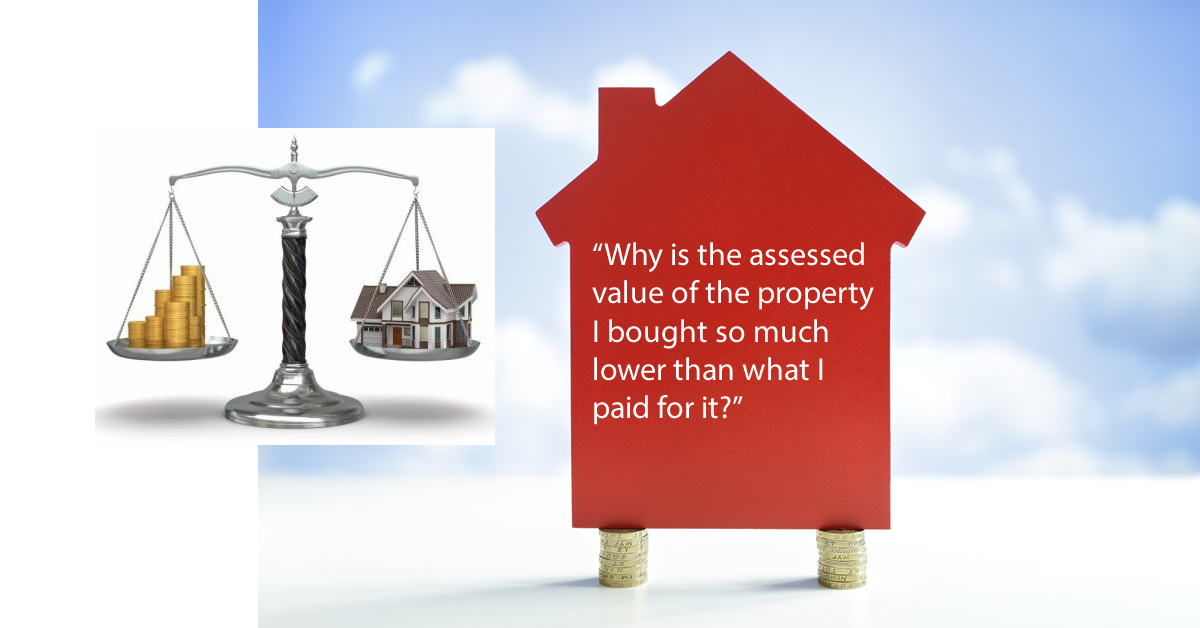 Here is a question that appeared in my inbox recently:
"Why is the assessed value of the property I bought so much lower than what I paid for it?"
That's a very good question and understandably one that might scare buyers into thinking they overpaid for a property. That is not the case as they are two different things.
First, we know that market value is based on real estate market conditions and comparable sales. Tax assessed value, however, is based on a number of factors as outlined on the MPAC website. More importantly, it is based on values that were established as of January 1, 2016 and phased in over a time of up to four years.
The market has changed substantially since January 1, 2016 so tax assessments rarely even come close to reflecting current values. Average sale prices in our area on January 1, 2016 they were $366,000 compared to the $531,000 average we are seeing today. A quick check of sales in the past few weeks illustrate the point:
Older home in Meaford assessed at $246,000 sold for $425,000
Waterside condo in Collingwood assessed at $631,000 sold for $1.2 million
A condo in the Village assessed at $160,000 sold for $232,000
A newer subdivision house in Collingwood assessed at $307,000 sold for $482,000
In establishing the taxes you will pay, the municipality establishes an overall budget they need to operate (as do the counties and education) and divide it by the total assessed value of all the properties in the town to arrive at a mill rate. That mill rate is then applied to the individual tax assessed values of each property to arrive at the taxes. This is a very simplified explanation but gives you the general idea.
When the next MPAC valuation takes place, your assessed value is sure to be higher however that does not mean taxes will go up because the mill rate will also change. The amount you pay in taxes has more to do with the town budgets than the assessed values.