Living In Collingwood Versus Living In a Big City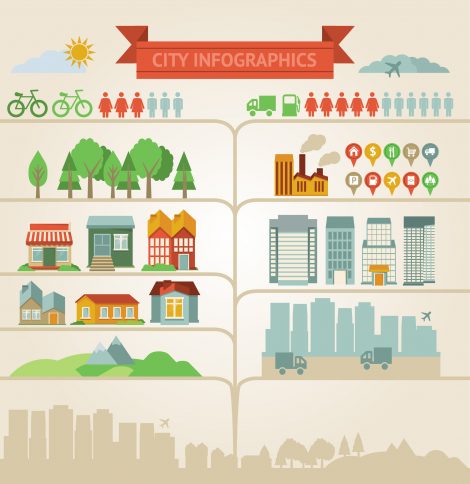 I recently spent some time staying in a larger southern Ontario city in order to be with our daughter and her partner who have just had a beautiful baby boy. (Yes, we're proud, first time Gramma and Grandpa and madly in love with our new little guy). Even though I was born in Toronto and grew up in Oakville, it's been a long time since I've "lived" in a city environment and it's given me new appreciation for living in Collingwood.
While I was there, I made multiple trips to grocery stores, doctors appointments, big box stores, the hospital, gas station, market, the drug store and other everyday trips we typically make in everyday life. It wasn't easy. Finding things were not hard thanks to the GPS but, the traffic made me crazy! Going 1, 2 or 5 km's takes so much longer than in Collingwood. There are lights everywhere, multiple lanes of traffic, railway crossings, cycling lanes and numerous public or school busses. Parking is at a premium if you can find it at all. In Collingwood, I can always get to wherever I'm going, safely and in just minutes.
Stores are poorly stocked and I wonder if this is because there are so many of one franchise dotted through out the town. In Collingwood, if I go to Canadian Tire for example, I know I can buy lights but in the city, some stores carry them and others don't. Need a Starbucks coffee? At home, I can be there and home in minutes but in the city, I had to find one with parking or a drive-through and that is easier said than done unless I want to drive a long way.
Another thing I really noticed was noise. The first night that I heard multiple sirens, I thought there must be a five alarm fire in the neighbourhood but I soon learned that this happens multiple times a day, every day. With lots of apartments in the area, I guess pulling alarms is a favourite hobby of some. In Collingwood, we rarely hear sirens and when we do, everyone knows about it and worries about their neighbours and friends.
In an unplanned visit I made to the hospital (don't ask), I was shocked by the number of mental health patients, suicide attempts and violent patients I shared space with in the triage area in the span of two hours. Do cities make us crazy? It broke my heart. I observed paramedics and triage nurses openly talking about and laughing about patients which I found appalling and have never witnessed at our G&M hospital.
Almost everything I could need or want is easily accessible in Collingwood with far less stress and strain than our city friends endure. Suffice to say, I have a new appreciation for living in a beautiful, clean and safe town like Collingwood.